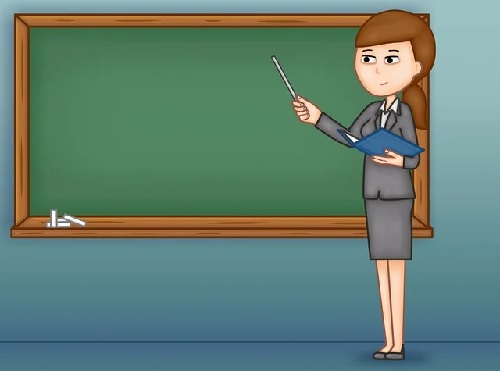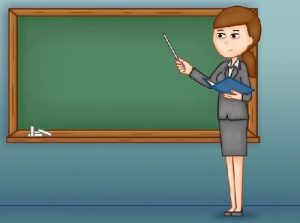 There are many candidates who want to do Judiciary coaching but they do not know how much the fees for Judiciary coaching are. If you are also one of the candidates, then read this article completely because in this article we want to give you complete information about Online Judiciary Coaching Fees. We will talk about the three best Online Judiciary Coaching and discuss their fees so that you can join a better online judicial coaching as per your budget.
Online Judiciary Coaching Fees
If you are preparing for any judicial exam and want to join some online judicial coaching for it, then we have told you about the three best online judicial coaching which are Judiciary Gold, Judiciary Adda and Rahul IAS Academy. If you want to get a Judiciary education in any of these coaching courses, then you should know about their fees. The information about their coaching like Online Judiciary Coaching Fees 2023 is given below:
| | |
| --- | --- |
| Coaching | Fees |
| Judiciary Gold | 89,999 Approx. |
| Judicial Adda | 39,000 Approx. |
| Rahul's IAS Academy | 2,77,500 Approx. |
All these three coaching institutes provide excellent facilities to the students in terms of judicial coaching. You can make the best preparation for your Judiciary examination by joining any of these coaching institutes. There is a lot of difference in the fees of these three coaching classes, but any institution charges fees according to the quality of its education, so the more fees you pay, the more and better facilities you will get.
Which Online Judiciary Coaching should you choose?
If you are preparing for judiciary-related examinations and want to do online Judiciary coaching for this, then you have all kinds of options available. Many institutions charge high fees but they also provide high-level education facilities, while on the other hand, many institutions provide online judicial coaching at very low fees. In such a situation, there is often confusion as to which online judicial coaching would be right to join.
We can help you with this. The judiciary exam is a very competitive exam in which a lot of students participate, so first of all, you should assess your ability. After this, you have to assess what you want from coaching. After this, you have to join judicial coaching institutes as per your budget. If you feel that you can prepare well for the exam by taking coaching from an institute with low fees, then you should choose that institute.
Top 3 Online Judiciary Coaching in India
At present, the study of the Judiciary is one of those studies in the country in which many students are engrossed. Every year lakhs of candidates join various coaching courses to prepare for judiciary-related examinations. Many of these candidates are successful and make their career in the field of Judiciary. At present, most people do offline judicial coaching only, but now people have also started doing online judicial coaching.
When a candidate does online judicial coaching, it saves a lot of time and in the present time, online judicial coaching has become so seamless that the candidates get the same experience as offline judicial coaching. If you are interested in doing online judicial coaching and want to know about the best online judicial coaching running in the country, then their information is given below:
1. Judiciary Gold – By Toprankers
Judiciary Gold is currently one of the largest organizations providing online judicial coaching in the country and is known for its high-class online judicial coaching facilities. Thousands of students undergo online judicial coaching with Judiciary Gold, many of whom also crack related exams like PCS J. Students who wish to appear for Judiciary examinations can start preparing for the examination by taking online coaching through Judiciary Gold.
Features
One-on-one doubt-clearing sessions and class tests for students.
Regularly updated study material that keeps students updated
Online test series and mock tests for student development
Live interactive classes with expert faculty are provided to the students.
Mock tests, previous year question papers, and subject-wise tests are conducted to assess the progress of the students.
2. Judicial Adda
Judicial Adda is a popular online platform to prepare for Judiciary exams. At present thousands of students of the country are preparing for judicial examinations by getting online judicial coaching from Judicial Adda. Judicial Adda is currently one of the best working platforms in the field of online judicial coaching which provides very high-level facilities related to online judicial coaching to the students.
Features
Comprehensive and time-saving PDF notes are provided to the students.
Mock exams are conducted frequently subject-wise.
Webinars on various legal topics including Supreme Court judgments are hosted from time to time for students to practice.
WhatsApp group for students is used to conduct a separate doubt session.
Different fees are charged by the institute for different courses.
Although Rahul IAS Academy is based in Delhi, at present their students are present all over the country because the online Judiciary coaching facility provided by Rahul IAS Academy is considered to be one of the best online Judiciary facilities at present. Rahul is an organization working in the field of judicial coaching for a long time which has made many candidates successful till now.
Features
Highly interactive classes involve continuous question-answer periods.
Coaching can be taken in both Hindi and English.
For review purposes, a recorded video is available 24 hours a day, seven days a week, making it easier for students to find solutions to problems.
Apart from other efficient, hardworking, extremely cooperative, friendly and student-friendly instructors, Rahul Sir is personally teaching the highest number of courses, making him one of the most popular teachers in the region.
Hundreds of model answers are provided in written as well as guided classes to help students write answers easily and naturally.
Have one-on-one discussions with students to provide them with appropriate feedback so that they can learn more.
Conclusion
There are many students who want to join online judicial coaching but they do not have much knowledge about online judicial coaching fees due to which they are not able to join online judicial coaching. That is why we have prepared this article in which we have told about 'Top 3 Online Judiciary Coaching in India 2023' and given complete information about Online Judiciary Coaching Fees.